Meet Our Donors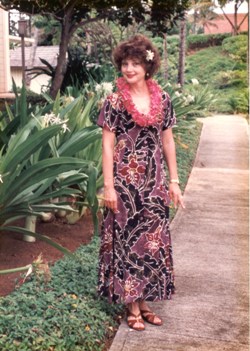 Investing in Pain Research in Honor of Toni
Investing in Pain Research in Honor of ToniSteve Rosenberg, a longtime self-employed certified public accountant in the Denver area, is a generous donor to pain research at The Scripps Research Institute (TSRI), in honor of his wife, Toni, who passed away in 2009.
Steve initially gave a small gift to TSRI in memory of Toni, who passed away after receiving a lethal amount of a prescribed pain patch. Toni had undergone back surgery in 2005, which resulted in some complications and she required numerous dangerous opioid medications to deal with the terrible pain she was suffering, including the patch. The opioid medications masked Toni's pain, but did not eliminate its source, making her pain worse-all of this ultimately contributed to her death four years later.
"Toni's death was both sad and unnecessary. I wanted to give something back, while honoring Toni, by giving to a charity involved in pain research," said Steve. "I had heard of TSRI because of its science and was impressed with its high rating on Charity Navigator for efficiency. It means that most of my donation will go to research and won't be wasted on overhead and marketing. This is very important to me."
"Because of what happened to Toni, I have an interest in pain management," continued Steve. "After receiving a nice thank you note for my initial gift from TSRI staff, I was put in touch with TSRI Professor Ben Cravatt, Chairman of the Department of Chemical Physiology and a member of the Dorris Neuroscience Center, who collaborates with both pharmaceutical and biotechnology companies in his work."
"I reviewed the information on Ben's fast-track development of natural pain inhibitors in the body that provide therapeutic benefits while avoiding the unwanted, debilitating, and dangerous side effects of most commercial opioid pain drugs, with my neighbor, who is a psychiatrist-he is against the use of pain drugs due to the danger they cause. We were both impressed with the value of Ben's work-it looks promising. I hope to see some good come from the project so that others will not need to suffer the pain that Toni did. I believe in Ben's project and the hope it provides to people. If he is successful, pain will become more manageable and more people like Toni will not have to die."
Steve has subsequently made a several substantial gifts toward a fellowship in Ben's lab, the Toni Rosenberg Fellowship, and most recently, Steve updated his will to include a bequest to TSRI which will advance Ben's pain research and honor Toni.
Steve was born in California. His parents later moved to Colorado. After high school, Steve served in the Air Force. He later graduated from Colorado State University. He spent some time in the real estate industry, and then became a CPA. In his spare time, Steve is also the Treasurer of the Rocky Mountain Churchillians, a group with a high regard for Sir Winston Churchill that shares knowledge and holds programs on his life. He also enjoys golfing, running, and walking. Toni lives on in his memories.
Originally from Utah, Toni graduated with a degree in Communications from the University of Utah with high honors. She later worked in marketing at Mountain Bell which ultimately became Century Link, and subsequently worked for some mining companies in charge of their mainframe computer operations. Toni belonged to several organizations including the Order of the Eastern Star, a women's fraternal organization. She also helped several charitable organizations in rewriting their literature-she was great at putting words together that others could not.
Toni and Steve met in 1996, and it was love at first sight. Steve proposed six weeks after they met and they were married in Hawaii in 1997. They were together for over 12 years. "She was the younger woman," said Steve. We were both born in June of 1948, but she was three days younger than me!"
Toni was a voracious reader-she enjoyed novels, history, women's issues, and current events. She and Steve shared a love of the ocean and loved to travel. Her travels made Toni's reading come alive. Steve and Toni both enjoyed the beauty of Colorado. She loved art, dance, and classical music. She loved animals and had a couple of cats, one of whom Steve still lovingly cares for. She was vociferous against the unfair treatment of animals.
She was extremely intelligent, had an excellent sense of humor, and loved broadening her knowledge. She was a brave breast cancer survivor.
"Toni had a lovely smile that made me melt," said Steve. "She is irreplaceable."